AWS has opened a new golden gate in 2020 that leads you to many high paying jobs which takes you to a promising in-demand career opportunity with lucrative pay packages.
Amazon Web Services (AWS) refers to a cloud computing platform offered by widely popular company Amazon. Cloud computing can be described as the on-demand delivery of IT resources over the Internet with pay-as-you-go pricing. In the present world cloud computing is making a huge impact with all the companies making it the way to store data. It is estimated to grow bigger and bigger with no signs of stopping in the future.
So, if you are planning for a thriving career in AWS, then you have landed on the right place.
In this article we will try to cover all the important things about AWS.
What is AWS?
AWS (Amazon Web Services) is the world's most comprehensive cloud service platform that is used by many organizations and individuals globally today.
Currently, AWS is present everywhere globally and it has been offering more than 175+ fully-featured services in various types from data centers. These services, by category, include Data management, Migration, Monitoring, Security, Development tools, Hybrid cloud, Storage databases, Security, Mobile development, Artificial Intelligence, Big data management to name a few.
AWS provides a safe, low-cost infrastructure platform in the cloud, making it a natural choice for startups and also big organizations. The digital market in recent years has registered a plummeting rise in the acceptance and shift to AWS.
AWS Training in Pune
AWS certification training is a way to learn about the usage of the skills required to design and manage software solutions on Amazon's widespread cloud platform. AWS is the world's leading cloud platform and those who have the right skills and certifications in the latest cloud computing solutions will enjoy a wide range of job opportunities and attractive salary packages. AWS Training in Pune will comprise of instructor-led sessions with real-life case studies followed by assignments guided by the industry experts.
Are AWS Certifications worth it?
Before deciding, you must understand the importance of an AWS Certification. AWS Certifications are worthwhile to pursue as the certification validates the skills and knowledge of the person. Certification shows the dedication and credibility of the person towards the cloud computing career. AWS certification being recognized as the highest-paying certification in tech will give garner more interviews in top MNCs that ready to offer higher salaries.
It is imperative that AWS certification holds a great value in an IT professional's career growth.
Companies that hire AWS certified professionals
The future scope of AWS cloud services is bright. Many of the top IT organizations have switched to AWS since it offers many services to their clients at cheaper rates with the most safety. Whether it's a start-up or a million-dollar company, AWS has been accepted widely. Some of the companies include:
Startup Customers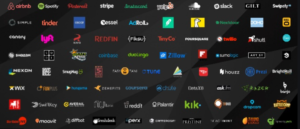 Million Dollar Customers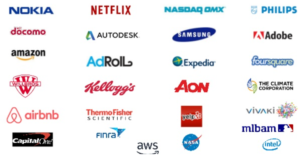 According to a report, the monthly spend of the top ten AWS users are:
Netflix: $19 million.
Twitch: $15 million.
LinkedIn: $13 million.
Facebook: $11 million.
Turner Broadcasting: $10 million.
BBC: $9 million.
Baidu: $9 million.
ESPN: $8 million.
What are the AWS certified Jobs?
Let's have a look at the top 8 AWS jobs that can fetch you the highest-paying jobs. There are many coveted job opportunities available for AWS professionals.
Operational Support Engineer: The national average salary for an AWS Operations Engineer is ₹15,00,000 in India.
Cloud Software Engineer: The typical Amazon Cloud Support Engineer salary is ₹13,23,489
System Integrator — Cloud: The national average salary for a Systems Integrator is ₹5,45,423 in India.
Cloud Developer: The average AWS salary in India starts from Rs. 6,07,000 per annum
DevOps Engineer: The average DevOps salary in India, according to PayScale, is Rs 674,202 per year, inclusive of bonuses and profit-sharing.
 AWS Solutions Architect: The average AWS Architects salary for a mid-level architect is ₹1,800,000 per annum.
AWS SysOps Administrator:  Average salary of a sysops administrator is around ₹5-6 lakhs per annum.
Senior AWS Cloud Architect: Senior AWS Architects earns more than ₹3,000,000 per annum.
AWS certified salary scope in India
Since its launch in 2013, the Amazon Web Services (AWS) certified professionals are being ranked amongst the highest paid IT professionals. According to a report by IDC, almost half of IT spending will be cloud-based by the year 2019 and this spending will increase to 60 to 70% including all software, services, and technology by 2020.
Which is the Best Amazon Web Services Training?
The first step to start your cloud learning journey is to get familiar with the AWS ecosystem and core services. AWS Classes in Pune by EthansTech are considered for their hands-on experience and best lab practices.  The course is designed in a way that suits both IT and non-IT professionals. Our trainer, working on multiple complex real-time projects, brings in various project-based use cases at AWS classes in Pune and we can learn AWS services by implementing those use cases live. Overall, the experience you get is equivalent to real-time project experience.