What is DevOps?
DevOps as the name suggests is short for development and operations. Not everyone in the IT industry knows what it is. For many individuals, even a basic definition of DevOps can prove elusive. Access to DevOps classes in Pune trainer DevOps should be thought of as an important concept and not just a buzzword. It has the potential to dramatically improve products and businesses. DevOps combines software development and operations principles with the goal of helping organizations develop products with faster speed and higher efficiency.
DevOps is a methodology dependent on agile and lean standards in which entrepreneurs; development, operations, and quality assurance team up for faster conveyance of excellent programming in a constant stable way. DevOps is a culture that helps in giving quick, reliable software delivery.
In the DevOps approach communication, collaboration and integration play an integral role.
DevOps people are those people who decided to combine their skills to create a unified, better approach to both systems administration and software development.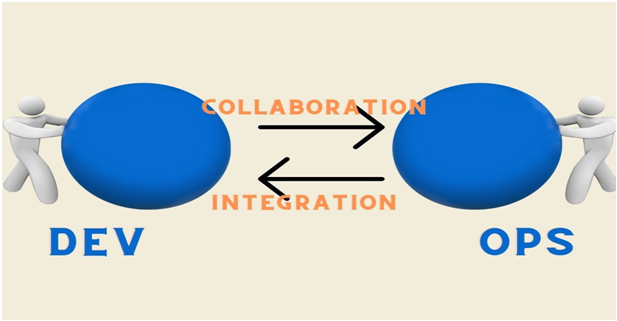 Why is DevOps certification important?
DevOps certifications can be explained as the formalized testing programs to ensure that the learners have achieved an appropriate level of skills and knowledge for working in the areas of software development and IT operations. Getting these certifications cost time, effort, and money. These are valuable to demonstrate your passion and commitment to learning.
Certifications can help you get a job. Including your certifications on your resume can make your job application stand out and set you apart from your peers. They allow recruiters to quickly validate your expertise stated on your resume through certification providers. Certification can be a measure of your specific competitive DevOps related skills.
 What are the best DevOps certifications?
Let's see the list of best DevOps certifications.
1. Docker Certified Associate Certificate
Docker has become one of the most important technologies for DevOps engineers in recent times. The certificate is designed to verify the engineer's expertise in Docker skills. This certification course teaches engineers the basics of Docker, how to run containers, and how to use Docker Swarm to orchestrate them. It also teaches participants how Docker networking works.
The test covers the basics of a Docker ecosystem and its application procedures. Concepts like Orchestration, Security, Networking, Installation and Configuration, Image Creation, Management, and Registry, Storage, and Volumes will be tested.
It costs $195 USD to take the test.
Prerequisite of at least 6 to 12 months of docker experience.
2. Kubernetes Administrator certification
Kubernetes, an open-source container management system, automates the process of deploying and managing multi-container applications at scale. Kubernetes is one of the top DevOps tools that enable the DevOps team to keep pace with the requirements for software development, making it one of the most demanding DevOps certifications. Right now, there are two certifications for Kubernetes. They are:
Certified Kubernetes Administrator
Certified Kubernetes Application Developer
Passing these exams is not an easy task and companies are relying more and more on Kubernetes, your expertise will be an immediate asset.
It costs $300 USD to take the test for each certification.
3. AWS Certified DevOps Engineer Professional Exam
AWS offers many certifications for developers, system architects, and DevOps/SysAdmins. The AWS Certified DevOps Engineer certification, as the name suggests, aimed at DevOps engineers. This exam is intended for people who possess two or more years of experience in provisioning, operating and managing AWS environments. Recommended Knowledge of modern development and operations processes and methodologies. The exam consists of multiple-choice questions.
Keep in mind that AWS is constantly upgrading and enhancing the exams. They have refreshed most exams heading into 2019.
It costs $300 USD to take the test.
Prerequisite of at least two years of AWS environment.
4. Microsoft Azure DevOps Solutions Certification Exam
Microsoft Azure is a cloud computing service similar to Google Cloud Platform and AWS. Incorporating Azure and DevOps simplifies and speeds up the entire DevOps process, making the certification as one of the best DevOps certifications.
According to the exam page, this exam measures your ability to
Develop an instrumentation strategy
Develop a Site Reliability Engineering strategy( SRE)
Develop a security and compliance plan
Manage source control
Facilitate communication and collaboration
Define and implement continuous integration
Define and implement continuous delivery and release management strategy
It costs $165 USD to take the exam.
5. Google: Professional Cloud DevOps Engineer
Google provides Professional Cloud DevOps Engineer certification. The course focusses on efficient development operations that can balance service reliability and delivery speed. The Professional Cloud DevOps Engineer exam assesses your ability to optimize service performance, managing service incidents, implementing service monitoring strategies, building and implementing CI/CD pipelines for service, and applying site reliability engineering principles to a service.
CONCLUSION
Lastly, take a look at the EthansTech course for DevOps, a course designed carefully to give developers increased visibility into their code's performance and helps prevent performance bottlenecks. EthansTech helps you gain valuable expertise while developing yourself into a DevOps engineer. DevOps training in Pune is delivered by an industry expert with 17+ years of experience. The course will cover various DevOps tools such as GIT, Jenkins, Ansible, Docker, Kubernetes. Our training is completely hands-on and helps you become a certified professional to handle the real-time DevOps projects in any enterprise.