Professional Mentors
Our Leadership
Jatin Miglani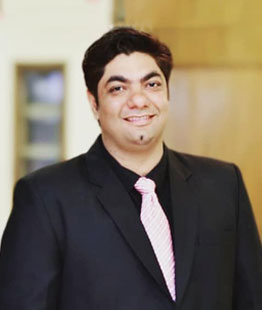 VP of Training and Founding Member - Ethans Tech
One of the colonizers of technologies, set sail from the safe harbor at a young age. He's a  B.Tech, graduated from Roorkee. A maestro, that worked for prominent MNC's, such as Wipro R&D, Persistent, Capgemini & Credit Suisse possessing overall 14 years of IT working experience, obtains substantially a quintessential command in Investment banking, Networking and Digital data warehousing acquired in his work adventure. Being zealous and impassioned in teaching, lended a hand in imparting knowledge to numerous people in several software technologies is a successful Professional Python and Data Science Trainer, who have trained more than 6000+ IT Professionals heretofore, have set out to sculpt the avenue of turning even accustomed students into industry ready mortals. He is originally benevolent, moralizing, helpful and also an imperious personality who makes his vision seem inevitable. Indeed pleased to remark, today Mr. Miglani is an entrepreneurial doyen by intensifying a splendid brand, Ethans Tech. Many More To Come !!
Vaibhav Sharma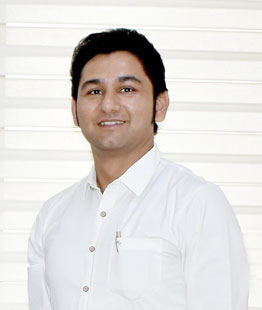 VP of Operations (North India) - Ethans Tech
An entrepreneur, originally from Delhi, acquired a B.Tech degree, Roorkee. Furthermore, completed his MBA Finance from Noida holds overall 10+ years experience in marketing and running multiple businesses. Plays a vital role in managing the things, as he has vast experience in management and sales field. As time elapsed, he got into training and doing wonders since the last four years. He is an open enthusiast, who loves to create utilities and automate the monotonous stuff. Highly determined and has a potential to find a relationship between two unrelated situations or events. He's the best one to turn ideas into reality. Enjoys facing challenges and never gives up until he gets something right. Just like humans need air to live, a company needs a supportive personality like him to survive and prosper.
Rishma Chopra
Founding Member - Ethan Tech
She's the finest and dedicated identity, born and brought up in the north, successfully discharged the MS-IT degree in the year 2009 from Punjab University and worked for several elite MNCs across the globe that helped them in achieving success and attaining their goals. No matter what, she keeps her calendar up to date and is quite organized that helps herself to show that she has got herself together. Her actions inspire others to educate oneself more and more. With her dedicated approach towards work, she plays an indispensable role in multiplying trade. She can keep her cool under pressure and it's her pleasure to meet new people every day with her assertive nature that leads to expansion of business. The approach that she has towards turning ideas into reality is superlative. Her work ethics speaks for itself and even when the going gets tough, she has the best attitude! Her output is impressive to say the least and means a lot to the team with her caring and friendly nature to get the things to fall in place. If you can't find her in the office, she's likely gallivanting around the city uncovering hidden gems or tucked away at home baking, cooking and reading. Great Zeal !!
Mayank Miglani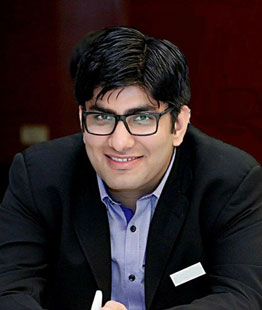 Most amiable psyche on earth. Successfully set the seal on BBA followed by MBA – Marketing from Punjab University. Holds overall 10+ years of working experience in different areas, such as sales, marketing & International business. Worked in different countries like UAE, Georgia, Russia, etc. Eventually, stepped into training since the last five years and is known as the King of Tally and Excel at Ethans Tech. His perpetual approach towards work moralizes the team to work harder and harder. And being affable is one of his best qualities that helps him to build healthy public relations, which is highly required in any business. He's responsible for working closely with operations and sales. Enjoys facing challenges with kinds of people with a positive attitude. Mayank is an active contributor who enjoys turning complex problems into easy and always ready for a cup of tea.
Harleen Kaur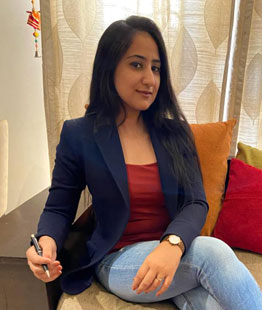 VP of Marketing - Ethan Tech
An Efficient and hardworking personage with a willingness to grow has accomplished B.Tech degree from Punjab University. Holds overall 10+ years of working experience in various fields, such as sales and marketing and eventually chose training as her career prospect, handling a team of more than 20 people. Keeps calm in every situation and gets over any barrier that comes across the way. Maintains a friendly work environment depending on the circumstances. She's quite sociable and communicative. Being optimistic towards her work helps her to perform the tasks successfully. Her polite nature makes her build good rapport amongst people.   She has received amazing feedback from students for providing effective career guidance. She crunches away at her work, according to a specific system and likes being a part of the same, as it results in useful, condensed information of some sort. Feels fortunate to have a colleague like her. Comes up with fantastic ideas and puts her energy on making the business work by eliminating the distractions to her goals. Really energizing !!
Nikhat Sayyed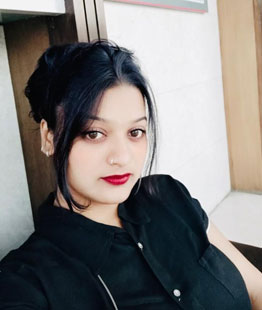 VP of Human Resource - Ethan Tech, Pune
A Phenomenal and splendiferous idol of maturity apprehended for her perspective of merchandising with work and state of affairs triumphantly, accomplished a degree from Pune University and has won multitudinous awards and honors for writings inscribing essays and articles. To highlight one of those, this ingenious personality has topped at Pune District level in Essay scripting competition held by TATA – Building India. Has worked her fingers to the bone for manifold top-notch brands and start-ups, such as Eureka Forbes, MIT University, DSIM, Digiperform, etc., holds 10+ years of work experience in Management, Sales and Marketing industry, in the long run sold her delight and focused in training since the last five years handles a pool of resources. Demonstrates a different set of qualities, helps her in getting things done in an energetic and organized way. Her empathetic & jolly nature strives to maintain the self-esteem of others and sets good public relations, known for her given words and honoring the commitments. With abundance of Proactiveness, Optimism and Confidence leaves no stone unturned and runs with the aim that she needs to win the sport she plays and flourishes the business. She Rocks!